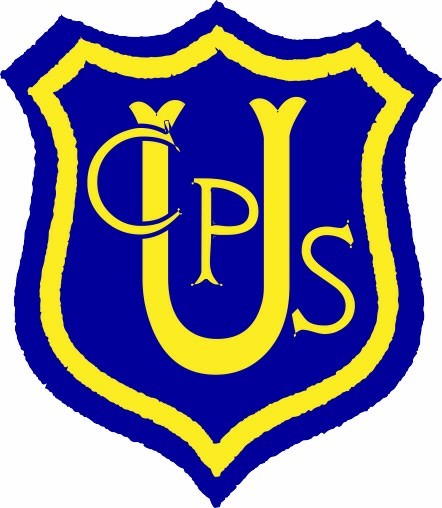 Believe - Achieve - Serve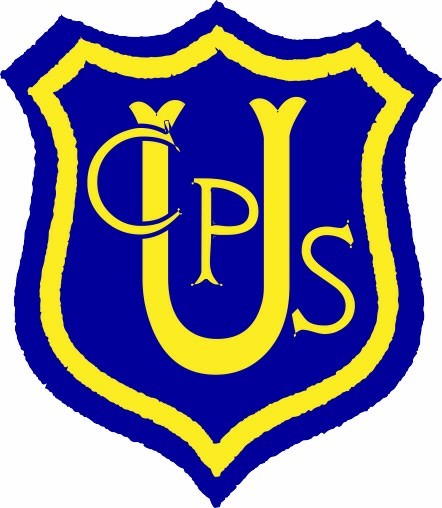 Our Mission Statement
At Ursuline Catholic Primary School we aim to build up a Christian Community which develops the full spiritual, emotional, intellectual and physical potential of each and every pupil in the happy, caring, supportive, family atmosphere of a Catholic School.
Together we endeavour, in all things, to honour God's name, to advance His Kingdom and to carry out His will.
Aims & Objectives
From our Mission Statement flow our school aims and objectives, which are:
To provide pupils with the opportunity to experience and participate in a living and worshipping community based on the teaching of the Catholic Church.
By celebrating an act of collective worship each day
By each class leading the daily act of collective worship twice a year for their age phase (Key Stage 1, Lower Key Stage 2, Upper Key Stage 2)
By attending and participating in the Mass, e.g. First Holy Communion, Leavers' and Parish Masses.
By following the "Come and See" syllabus as laid down by the Archdiocese of Liverpool.
By celebrating various liturgies and traditions such as Advent, Candlemas, Stations of the Cross and May Processions.
By providing opportunities for our pupils to experience, with awe and wonder, the mystery of God.
By rewarding outstanding work in Religious Education and putting the Gospel into practice, through the 'Spirit of Ursuline' Award
To develop in our pupils a sense of self respect, the capacity to lead full lives as independent, self-motivated people with the ability to contribute to the welfare of others and society and thus live up to the school motto: 'Believe, Achieve, Serve'.
By following our school Behaviour Code of Conduct.
By encouraging all members of staff to treat each other and all our pupils with respect.
By following our school PSHE programme which encourages self-confidence, self-motivation and self-respect.
By developing a sense of responsibility in our pupils and encouraging them to take responsibility for various duties around the school.
By appointing a 'Child of the Day' each day and awarding Achievement Awards each week.
By encouraging our pupils to take part in charitable activities such as Harvest Festival, Food Bank collection point, Operation
Christmas Child and fundraising (e.g. for NSPCC, CAFOD and global disaster appeals).
By preventing and tackling bullying and discrimination
To offer our pupils a broad, balanced, differentiated curriculum that covers the requirements of The National Curriculum and is designed to meet the pupils' individual needs.
By developing a whole staff approach to achieving the aims of our School Improvement Plan.
By developing a whole staff approach to the teaching of all the subjects in the National Curriculum.
By striving to raise standards by use of our Monitoring, Evaluation and Assessment Policies
By following our various curriculum policy documents with coordinators continuously reviewing curriculum provision.
By catering for pupils of all ranges of ability
By providing for pupils with special educational needs by means of differentiated work, Pupil Profiles, Support Plans and support of external agencies.
By providing opportunities for our pupils to take part in a wide range of extra-curricular activities.
By providing pupils with a range of 'off-site' learning opportunities
By providing a range of opportunities to challenge our more able pupils.
By providing the opportunity for Year 4, 5 and 6 pupils to attend a residential visit
To develop in our pupils lively and enquiring minds, the ability to question, to argue rationally and the ability to apply themselves to task.
By promoting investigative work throughout the curriculum.
By building into our planning the Key Skills of the National Curriculum.
By applying our school Homework Policy
By providing individual targets for our pupils and sharing and reviewing these with them.
By providing opportunities for outdoor learning and risk taking (e.g. Early Years outdoor curriculum and Forest/Beach School)
To help our pupils to acquire knowledge, skills, concepts and practical abilities which will prepare them for the opportunities, responsibilities and experiences of adult life.
By putting a high priority on Religious Education, English and Mathematics
By providing a range of school visits to encourage cultural environmental and social awareness in our pupils.
By teaching, from Reception, the skills of co-operative learning. Pupils apply these in lessons across the curriculum, which enables them to develop and apply other subject specific skills.
By supporting pupils through their transitions within the school (e.g. through liaison prior to admission into Reception, progressive development of teaching & learning approaches, early publication of teacher deployment for the following year, end of year handover of important information and Key Stage 2 – 3 transfer programme)
To foster positive links with parents and thus develop a partnership between home and school in the education of our pupils.
By keeping parents informed about the progress of their pupils in a number of ways such as through Parent Evenings and an annual written report.
By seeking and responding to the views of parents through surveys (e.g. ParentView)
By fostering good links with Ursuline Parents, Teachers and Friends Association
By inviting parents to a variety of school activities such as curriculum workshops and performing arts productions.
By communicating with parents both electronically and, on request, in print
By encouraging parents to volunteer to help in school in various ways, e.g. 'Book Buzz', sports coaching, Maths Club
By providing an Out of School Club for our pupils.
To foster links with our parish and the wider community.
By developing links with St Joseph's and St. Helen's Parishes through regular contacts and church visits.
By supporting all parishes, from whom we draw pupils, in their Confirmation, Holy Communion and Reconciliation programmes.
By building links with the local and wider community through our Harvest Festival and charity fundraising.
By collaborating with CAPITAL schools on community projects (e.g. World War 1 commemoration, Remembrance Garden, VE day celebration, Anne Frank Ambassadors' programme, Equality & Diversity concert).